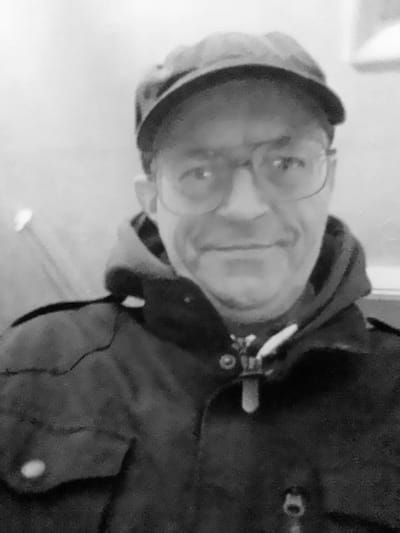 LATEST NEWS
:
Welcome to my new Patreon Channel!
I have started recording an audiobook of "From Benefits To Billions" and you'll be able to listen to it completely unabridged. Plus lots more bonus material and side stories not included in the book, and even the out-takes as well!
https://www.patreon.com/fb2b
See you there!
My new YouTube Channel!
Yes, it's all happening! There you'll find discussion videos from my study and a few out-and-about videos too as I, well, get about. Hopefully getting about is getting to be a thing again, but it needs to be more of a thing than it is for my liking.
You can try this link. I hope it works:
https://www.youtube.com/channel/UCnJ0lmH_id9ybl4wThqfuMQ/
Newly in preparation: "Insurance After Dark"

This is a semi-sequel, featuring the stories of the characters you have been curious about as they appeared in Volume One. People like Ellis Robbins (the mysterious prisoner who only answers to the name Dad) and Mark's father (who only answers to the name Hawkey). Plus all new characters like Billy Taylor (whose elder brother Tony is an officer in Mark's prison) the brothers Bryant (who followed Ellis Robbins as soon as he began his life of crime) Jasmine Jane Johnette (nicknamed The Rottweiler Bitch, who is out to destroy Mark's boss) and Leonidova Milyena Vadimovna (the love of Mark's life).
And, of course, many more...
With a huge array of characters and lots of twists and turns, every fan of Volume One will have a ball!
The Amazing Life And Adventures Of Walter Cranium by Walter Cranium.
Welcome to the world of a man who has lived over three hundred years, or so he says! Beginning with the horror story of his father Henry Head, a victim of the Inquisition in England, we descend into the exploits, yarns and tall tales of his son Walter Cranium. There's a love theme to in the form of Mathilda Scavo, his atrocious attempt at poetry in singing her praises, his son and demi golem Archibald who is half man and half rat and a super hero by night with his friend Kenny who by sheer coincidence is half man and half rabbit, Lady Maud Bogtrotter, Walter's nemesis and the empress of evil, sinister sharks and deranged lions, mysteries that can only be solved by answering the riddles wrapped up in a wet newspaper, the incompetent detective who thinks he's Sherlock Holmes, a galaxy far, far away that's hiding in the next county, the misreading of an occult text that brings about the ostrich apocalypse and Donald Dennis Dunning, the man who loved Greece.
Walter is a man who, in his own words, has transcended life and in his experience knows many things and imparts his knowledge with impunity and complete impartiality.
Walter Cranium is a man for our times. I commend him to you. Mind how you go now!